---
---
Welcome to Die-Gem Custom Profile Extrusion. We are a company that specialize in creating plastic profiles for use in the OEM manufacturing process.
Die-Gem incorporates state of the art engineering design techniques with AutoCAD and Electro-Discharge Machining (EDM) to develop and cut dies for extrusion production.
Die-Gem specializes in smaller profiles that range in size from 0.25" to 1.5" has a large inventory of raw materials and color additives for use with compounds such as PVC, ABS, Polyethylene, Polypropylene plus many engineered thermoplastics.
Die-Gem Extrusions also specializes in the application of adhesive backing to the extrudate.
Die-Gem uses vacuum forming to produce the shape of the profile while simultaneously cooling the profile using the properties of water evaporation.
Die-Gem's expertise is a combination of experience coupled with education from many facets of the engineering spectrum.
Thank you, Die-Gem Extrusion Personnel.
---
Die-Gem's Extrusion Quote Request Form:
Will help you inquire about your profile. You will find that our prices are very competitive.

---
Die-Gem Extrusions Quality Response Form:
If you have a question or would like to tell us what you think about our web site, our products, our organization, or anything else that comes to mind, we welcome all of your comments and suggestions.

---
Directions to Die-Gem Extrusion Facility:
Die-Gem Extrusions Manufacturing Facilities are Located in Akron Ohio.

---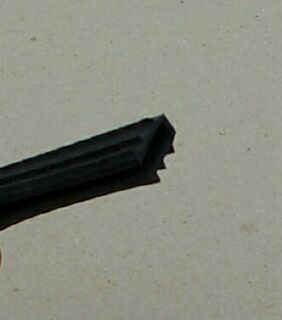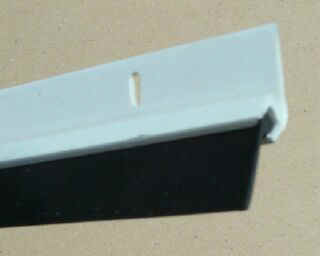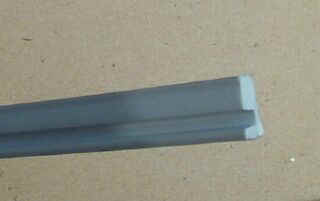 Gasket Holding Frame Display Holder
---